We've waited for these books, drooled over their covers, and added them to our TBR lists. Now, they're here. Need To Read is a monthly meme, posted on the first Tuesday of each month, to highlight the books that we just need to read and can because they release this month! Want to join us? Grab the button, post your Need To Read list, and leave the link in the comments.
Here are my Need To Read books of September 2014:
Raised by an old fortune-teller within the dark veil of the Bavarian Black Forest, Rune has learned two valuable lessons: only take from the forest that which you can use, and never, never look anyone in the eye in the village. For something terrible happened in the forest long ago... and now, the whispers of a long-dead mother with a vengeful secret have come haunting.
Forced to flee all she has ever known, Rune soon learns of a legacy she is bound to--one that is drenched in fear, witchcraft and murder--a birthright that stretches beyond the grave to the trees where Rune is no longer safe.
(Witches! Yeah, I'm in.)
Expected publication date: September 9 (Spencer Hill Press)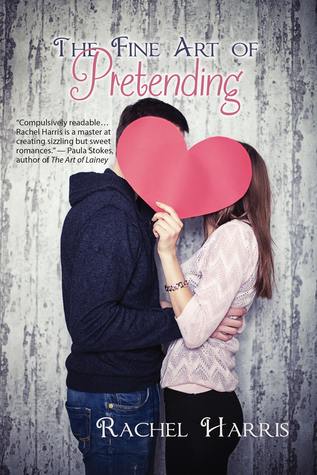 According to the guys at Fairfield Academy, there are two types of girls: the kind you hook up with, and the kind you're friends with. Seventeen-year-old Alyssa Reed is the second type. And she hates it. With just one year left to change her rank, she devises a plan to become the first type by homecoming, and she sets her sights on the perfect date—Justin Carter, Fairfield Academy's biggest hottie and most notorious player.
With 57 days until the dance, Aly launches Operation Sex Appeal and sheds her tomboy image. The only thing left is for Justin actually to notice her. Enter best friend Brandon Taylor, the school's second biggest hottie, and now Aly's pretend boyfriend. With his help, elevating from "funny friend" to "tempting vixen" is only a matter of time.
But when everything goes according to plan, the inevitable "break up" leaves their friendship in shambles, and Aly and Brandon with feelings they can't explain. And the fake couple discovers pretending can sometimes cost you the one thing you never expected to want.
Expected publication date: September 30 (Spencer Hill Contemporary)
The truck should have turned Libbi Piper into a Libbi Pancake -- and it would have, too, if Aaron hadn't shown up and saved her life. The problem? Aaron's the local Grim Reaper... and he only saved Libbi's life because he needs someone to take over his job. Now, Libbi has two days to choose between dying like she was supposed to, or living a lonely life as Death Incarnate. Talk about a rock and a hard place.
And the choice goes from hard to sucktastic when her best friend shows up marked: condemned as a future murderer. Libbi could have an extra week to stop the murder and fix the mark... but only if she accepts Aaron's job as Reaper, trapping herself in her crappy town forever, invisible and inaudible to everyone except the newly dead. But, if she refuses? Her best friend is headed straight for Hell.
(I've wanted to read this since I first saw the cover.)
Expected publication date: September 9 (Month9Books)
Okay, these next two are very special to me because they're my new releases!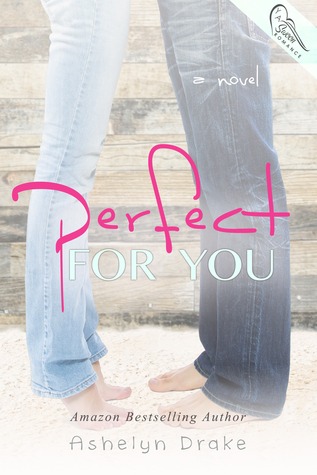 Seventeen-year-old Meg Flannigan isn't very self-confident, but what girl would be after her sophomore-year boyfriend dumped her by making out with another girl in front of her locker?
Now a senior, Meg catches the eye of not one, but two gorgeous guys at school. Sounds good, right? What girl wouldn't want to be in Meg's shoes? One cute boy happens to be her boyfriend, and the other? Well, he wants to be. And Meg? She't torn between Ash, the boy she's been with for nearly five months, and Noah who is pretty irresistible.
But Meg is playing with fire. Pitting two boys against one another, even if she doesn't intend to, could end badly if she isn't careful.
Expected publication date: September 9 (Swoon Romance)
Seventeen-year-old Cara Tillman's life is a perfectly normal one until Logan Schmidt moves to Ashlan Falls. Cara is inexplicably drawn to him, but she's not exactly complaining. Logan's like no boy she's ever met, and he brings out a side of Cara that she isn't used to. As the two get closer, everything is nearly perfect, and Cara looks forward to the future.
But Cara isn't a normal girl. She's a member of a small group of people descended from the mythical phoenix bird, and her time is running out. Rebirth is nearing, which means she'll forget her life up to this point—she'll forget Logan and everything they mean to one another.. But that may be the least of Cara's problems.
A phoenix hunter is on the loose, and he's determined to put an end to the lives of people like Cara and her family, once and for all.
Expected publication date: September 9 (Month9Books)
What do you Need To Read this month?